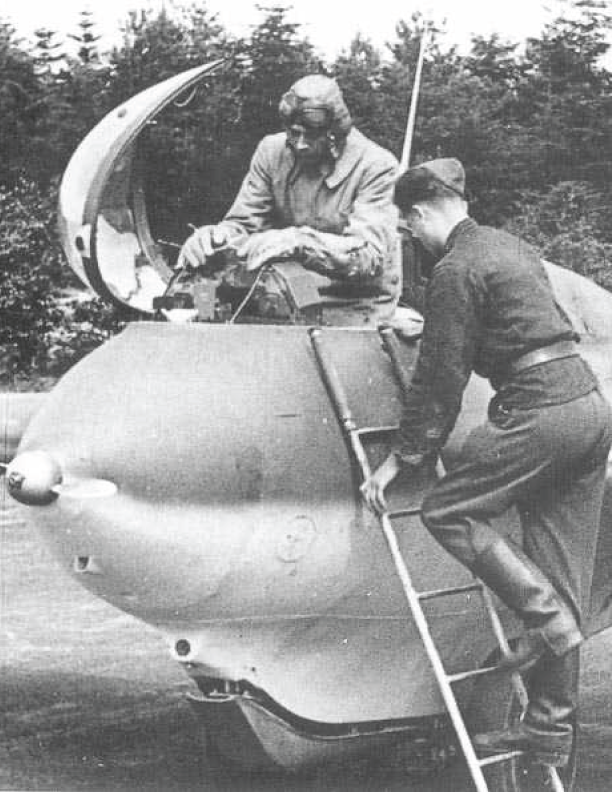 Me 163: Wings of Fire DVD
rocket.aero
Taking to the skies over Germany in the final days of World War II, the Messerschmitt ME-163 was the world's first rocket-powered fighter. This DVD release from rocket.aero contains the following:
an original short film covering the exciting history of the first rocket-propelled fighter to see combat
flight testing and development footage of the early ME-163A and the operational ME-163B, with special audio commentary tracks
coverage of Walter engine testing, with audio commentary
a vintage US Army Air Corps briefing on the ME-163, with original audio
World War II gun camera films, including shots of the ME-163B in combat
rare footage of ME-163 catapult launch testing with audio commentary
fascinating coverage of Reinhold Tiling's early research on rocket-boosted gliders with audio commentary
footage of early German rocket vehicle testing by Sander, Valier, and von Opel with audio commentary
coverage of the Lake Greenwood Mail Rocket, a 1936 attempt to launch mail via rocket-powered glider
still photos of the ME-163, accessible via DVD slide show or computer DVD-ROM drive
a special "Modeler's Notes" audio commentary track
Running time approximately 98 minutes, NTSC. DVD encoded for all regions. All images courtesy USAF and NARA unless otherwise noted. Compilation ©2006, rocket.aero. This DVD contains both silent and sound film elements.