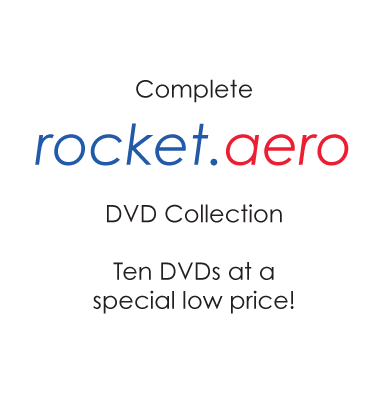 Complete rocket.aero DVD Collection
rocket.aero
Regular price $34.95 Sale
Having trouble deciding what rocket.aero DVDs to purchase?  Binge on jet fumes and just get them all!  All ten rocket.aero DVDs are available as a set at a special low price.  This package includes the following DVDs:
Supersonic: the Bell X-1
The V-2 in America
Hustler: the B-58 Bomber
Mach 2: D-558-2 and X-2
Bomarc: IM-99 Sentinel
FJ Fury: Wings for the Fleet
A3J/RA-5C Vigilante
F-107A: the Ultimate Sabre
Wings of Fury: the Messerschmitt Me-163
Little Joe: Mercury's First Steps
This collection contains a total of more than 24 hours of film coverage of some of the most fascinating subjects in aviation and space history!