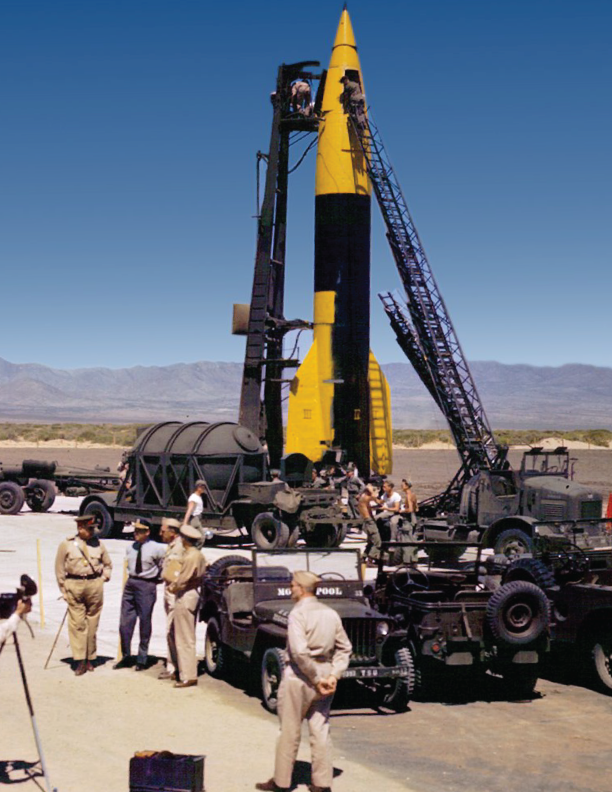 The V-2 in America DVD
rocket.aero
Designed as a weapon of war and leveraged as an instrument of terror, the German V-2 was the world's first ballistic missile. While the story of the V-2 during World War II is widely known, the post-war history of the V-2 in America remains largely untold. Our "V-2 in America" DVD contains over two hours of video content:
"The V-2 in America," an original short film covering the early years of V-2 research at White Sands and Cape Canaveral
A USAF-produced overview of the "Blossom" upper atmosphere research project, plus additional archival footage of Blossom flight and payload preparation
Footage of Bumper WAC flights B-8 and B-7, the first flights from America's Cape Canaveral launch facility
Archival footage of the US Navy's "Operation Sandy," the launch of a V-2 rocket from the aircraft carrier US Midway
V-2 assembly and launch campaign footage from the White Sands Proving Ground
A special "Modeler's Notes" audio track
Running time approximately 125 minutes. NTSC, encoded for all regions. All footage and images courtesy NARA, USAF, and USN. Compilation ©2020, rocket.aero. This DVD contains both silent and sound film elements.