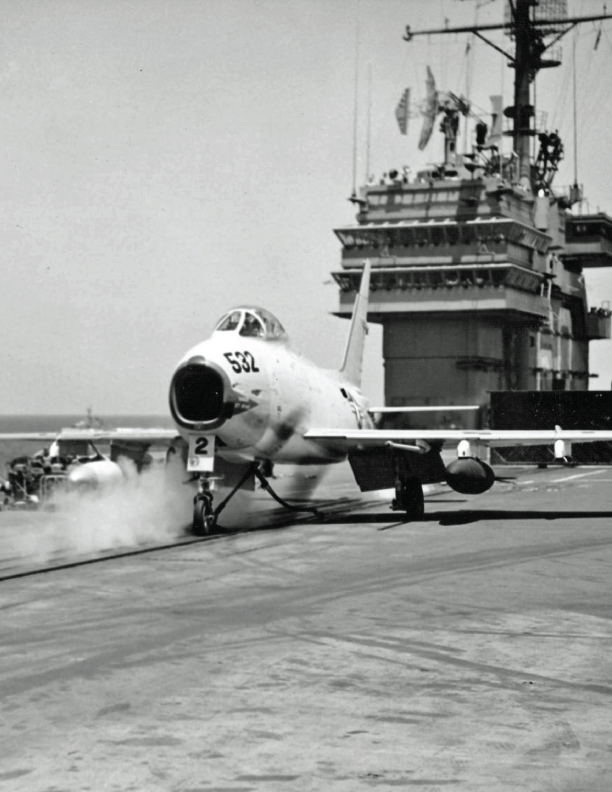 FJ Fury: Wings for the Fleet DVD
rocket.aero
During the late 40's through the 50's, the Navy's Fury series introduced jet power to the US carrier fleet. Developed concurrently with the USAF F-86 series, the FJ-2 and -3 eventually led to the advanced and stunningly beautiful FJ-4. Included on this exciting rocket.aero DVD package are:
U.S. Navy FJ-2 procedues training films
An alternate "Modeler's Notes" audio track
FJ-2 carrier operations on the USS Hancock
FJ-3 operations at Barber's Point, Hawaii
FJ-4 weapons testing at Point Mugu
An FJ-4 aircraft recognition briefing film
A selection of FJ Fury still photos, accessible via DVD slide show or DVD-ROM drive
A vintage film highlighting the development and construction of North American Aviation's 50's era 16" wind tunnel
Running time approximately 89 minutes, NTSC. DVD encoded for all regions. All images courtesy USN and NARA unless otherwise noted. This DVD contains both silent and sound film elements.