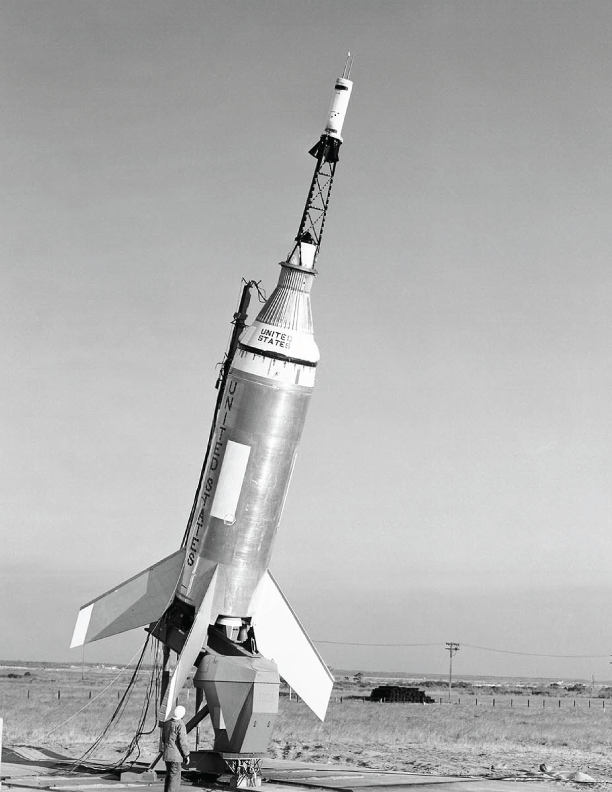 Little Joe: Mercury's First Steps DVD
rocket.aero
A
 little-known chapter in the early history of manned space exploration, Little Joe paved the way for Project Mercury and the first manned US space flights. Assigned the task of testing the escape tower system, seven Little Joe boosters were launched from 1959 through 1961. In addition to the original documentary "
Little Joe: Mercury's First Steps
," this rocket.aero DVD presentation also includes: 
Archival film footage of every Little Joe launch
Highlights of Little Joe 1B primate preparation and recovery
Coverage of Little Joe booster construction at the North American Aviation plant in California
An alternate "Modeler's Notes" audio track narrated by Sven Knudson, David Carlton, and James Duffy
Over 50 Little Joe photographs and drawings, presented in an interactive DVD slide show. The slideshow content can also be accessed on a computer equipped with a DVD-ROM drive.
Bonus footage of Mercury pressure suit testing, with Alan Shepard and Wally Schirra
All together this special DVD presentation contains over two hours of Little Joe content, all professionally transferred from original NASA, U.S. Navy, and Air Force sources, much of it unseen for decades.
Running time approximately 2 hours, 10 minutes, NTSC. DVD encoded for all regions. All images courtesy NASA, USAF, and USN unless otherwise noted. Compilation ©2004, rocket.aero. This DVD contains both silent and sound film elements.